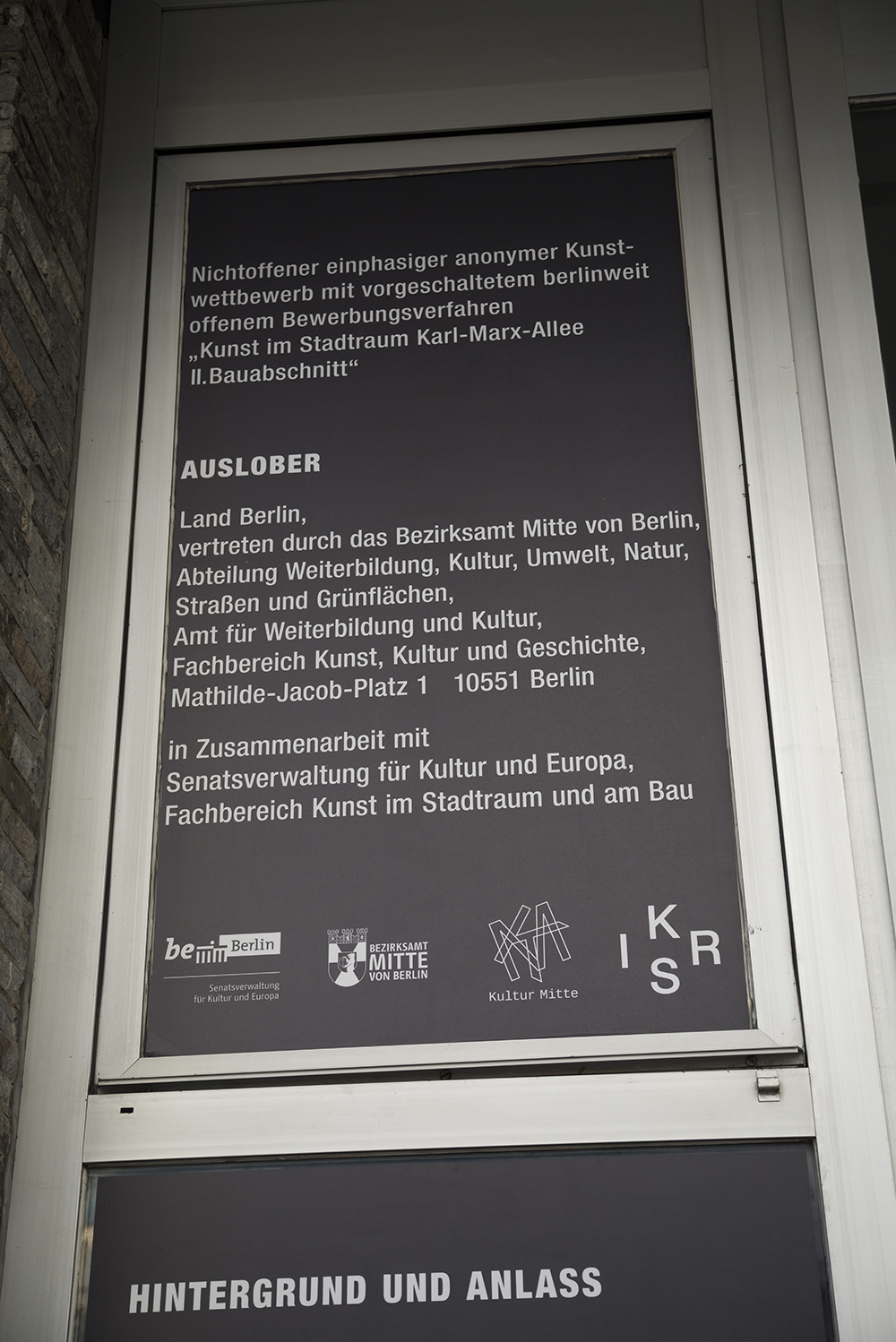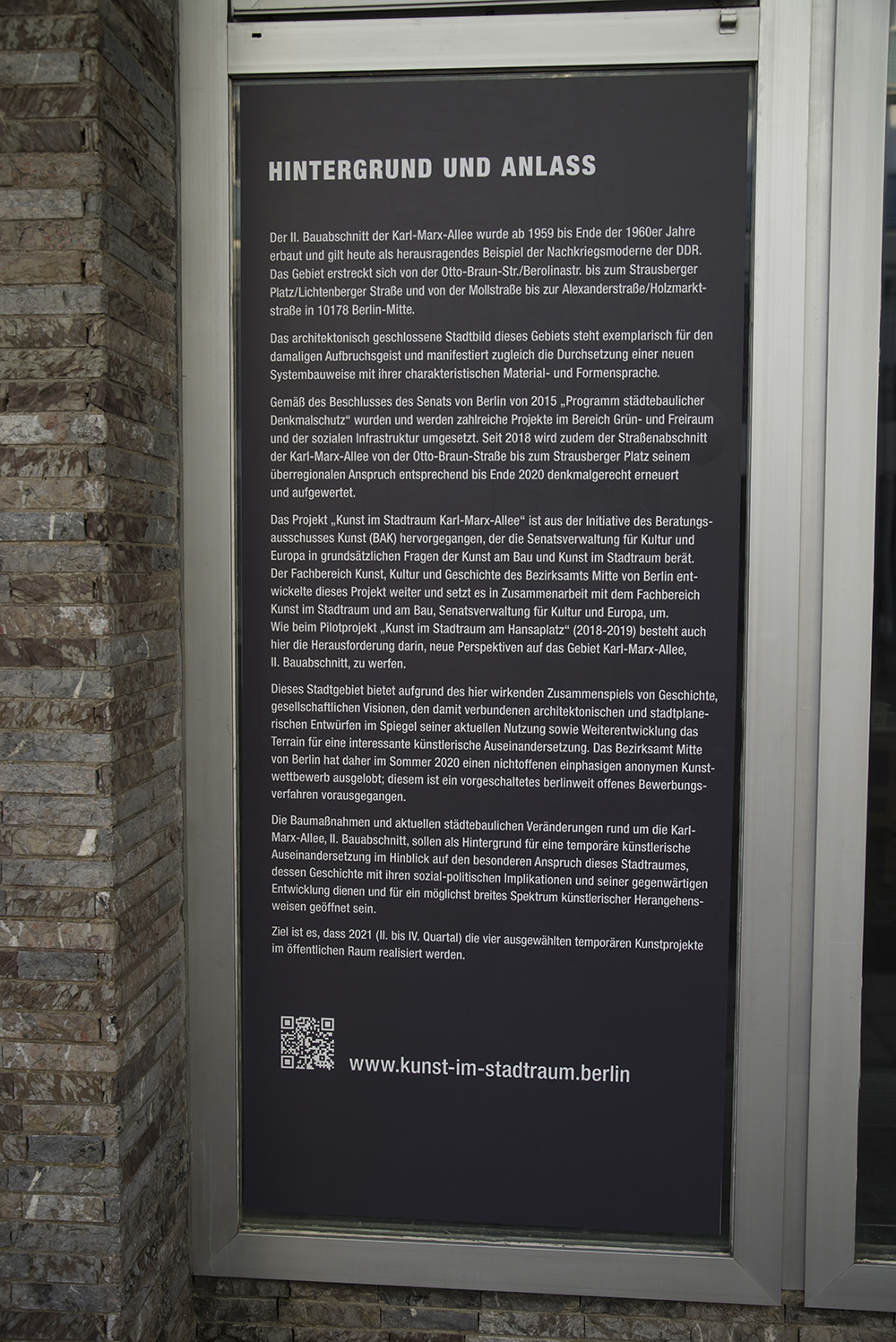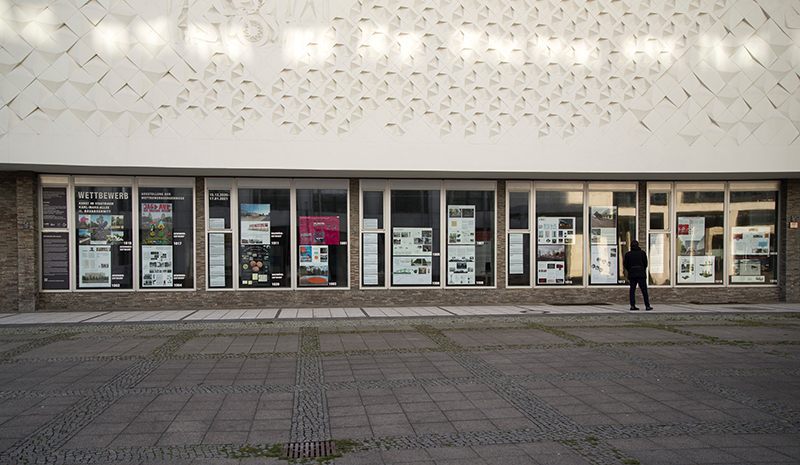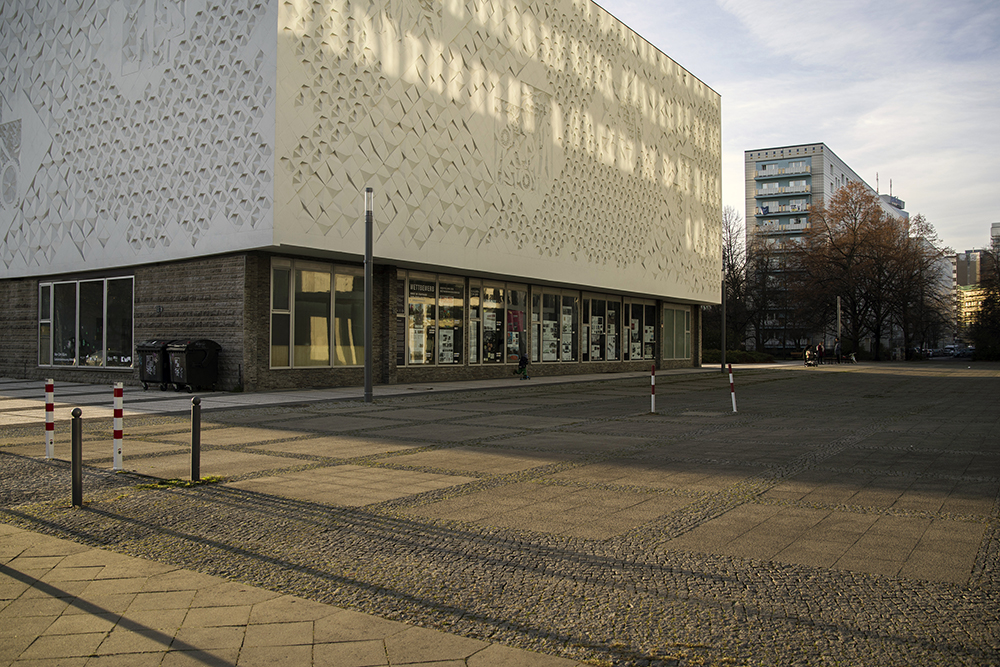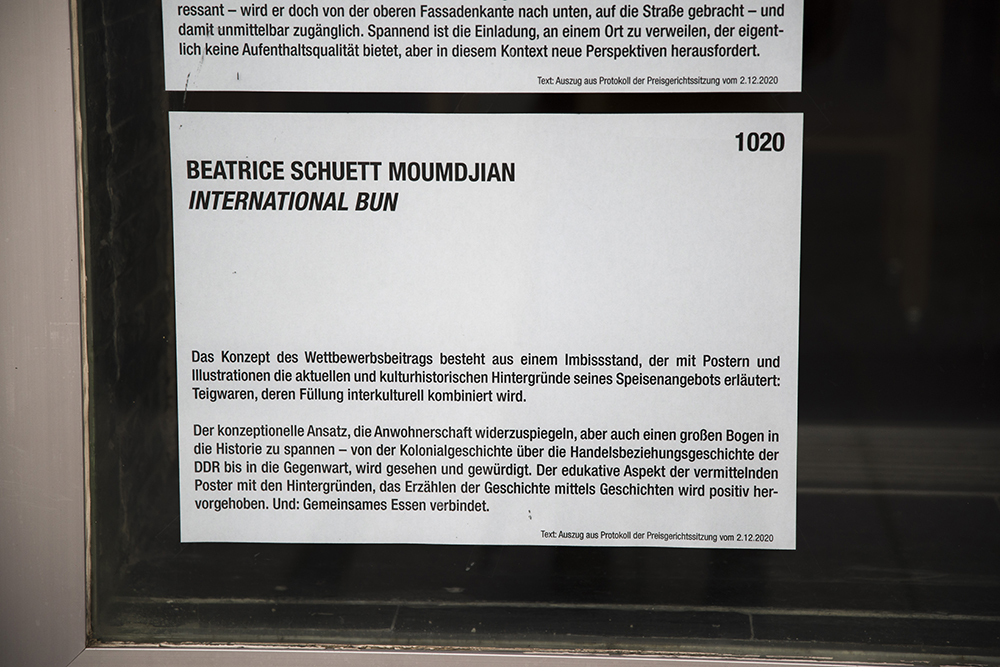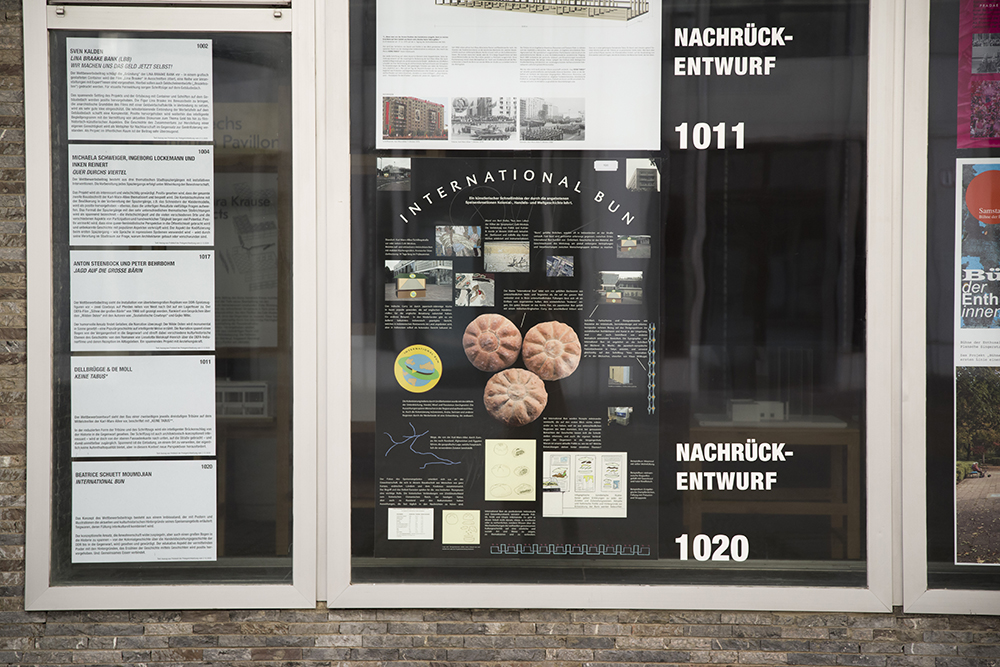 Projektbeschreibung in DEUTSCH
International Bun ist ein post-kolonialer künstlerischer Imbissstand und Gesamtkunstwerk, das Tagespolitik, Kritik und Utopie miteinander verbindet. Es stellt die Kulinarik ins Zentrum, und bedient sich zusätzlich der Recherche, Gestaltung, Illustration, des Textes und der Architektur bedient um eine soziale Skulptur und eine multiperspektivische Erzählung über unsere Welt zu bauen. Die Menschen, die am Imbiss vorbeilaufen und etwas essen oder sich auf den Bänken sitzend miteinander über alles Mögliche unterhalten, sind eine wichtige Komponente der Arbeit.
Erstellt auf Einladung im zweistufigen, anonymen ortsspezifischen Wettbewerb Kunst im Stadtraum - Karl Marx Allee (KISR KMA), Berliner Senat. Zum zweiten von zwei Nachrücker*innen nach den vier zu realisierenden Projekten gewählt.
International Bun als nicht-ortsbezogenes Konzept ist erstmalig im Rahmen der Klassen-Publikation Infected Memories der Klasse expanded cinema an der Hochschule für Grafik und Buchkunst Leipzig erschienen.
Project synopsis in ENGLISH
International Bun is a post-colonial artistic fast food booth and Gesamtkunstwerk, that links current politics, critique and utopia. It centers the culinary and in addition employs research, design, illustration, text and architecture to build a social sculpture and a multi-perspective story about our world. The people who encounter the booth, eat and perhaps sit together, talking about all kinds of things, are an important component of the work.
Made upon the invitation of the two-step, anonymous site-specific competition about art in urban space, Kunst im Stadtraum - Karl Marx Allee (KISR KMA), by the Berlin Senate. Shortlisted as second of two runner-ups to the four to-be-realized projects.
International Bun as a not-site-specific concept was first published in the class publication Infected Memories by the class of expanded cinema at the Academy of Fine Arts Leipzig.
Illustrations in poster / Illustrationen im Poster: Lars Preisser