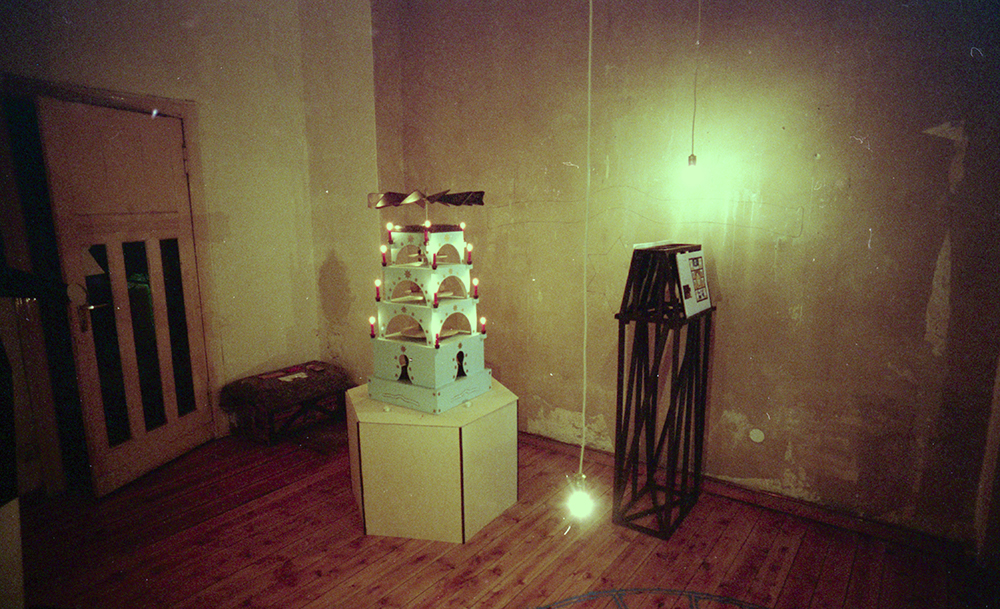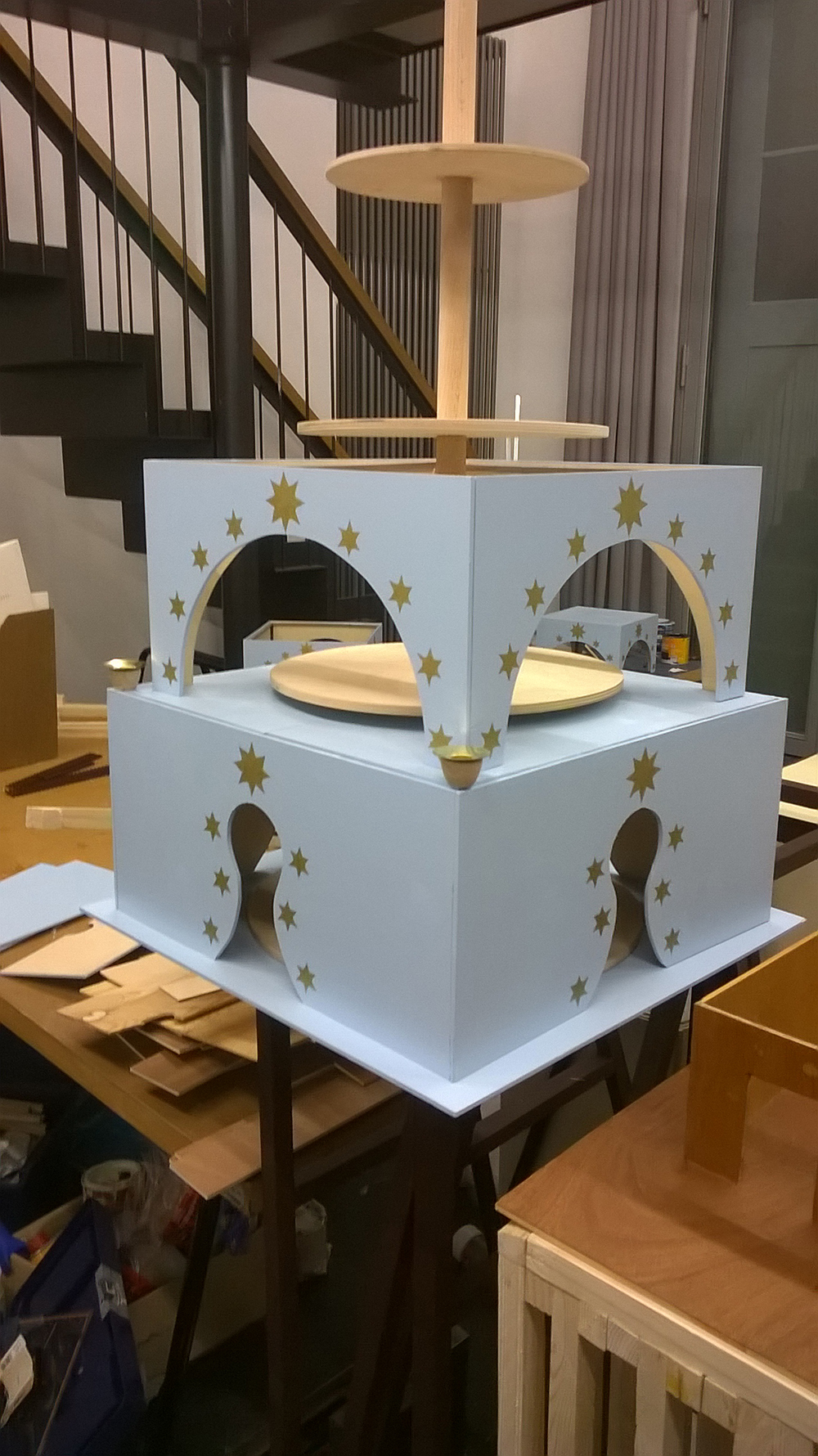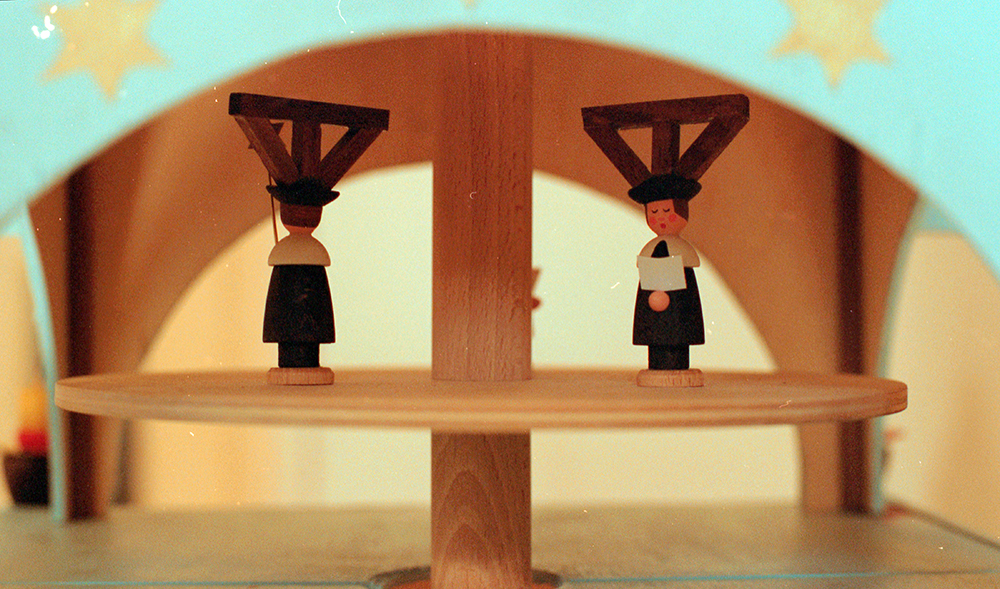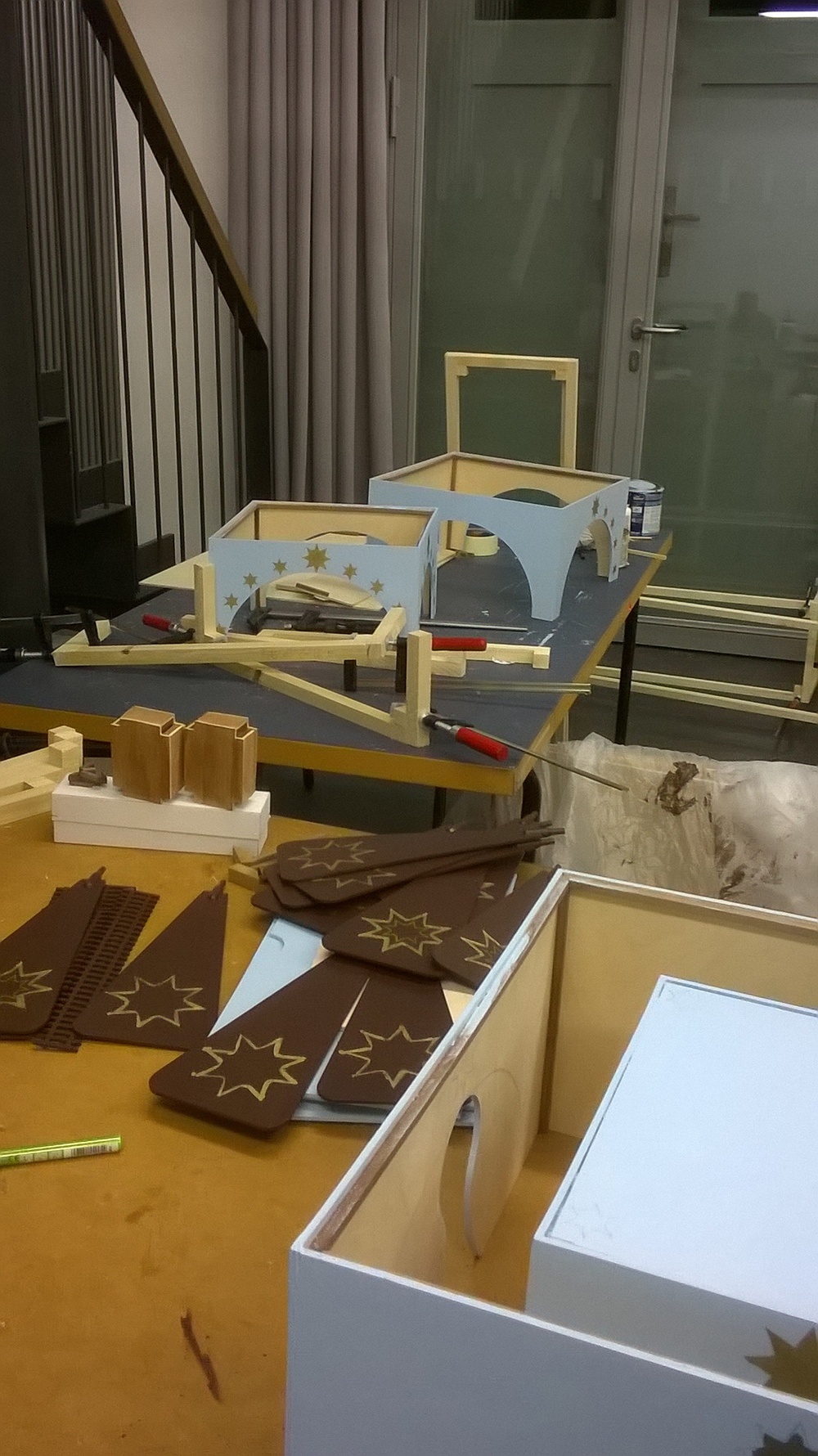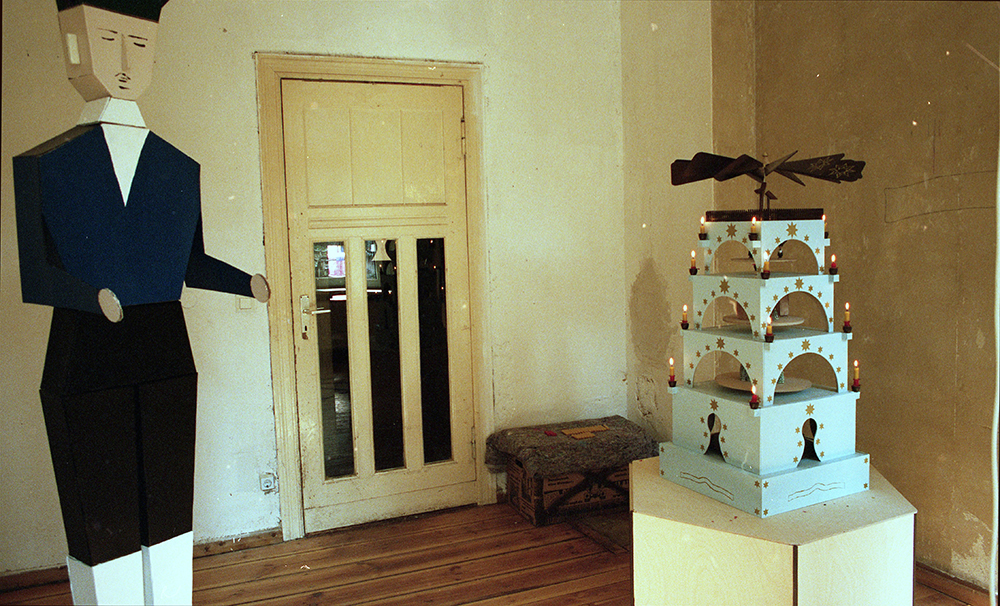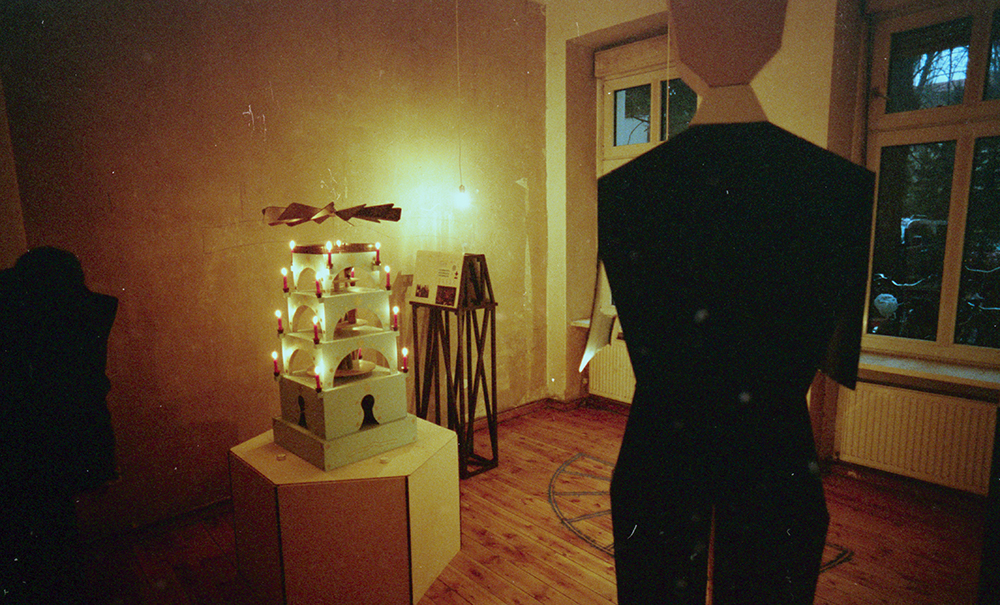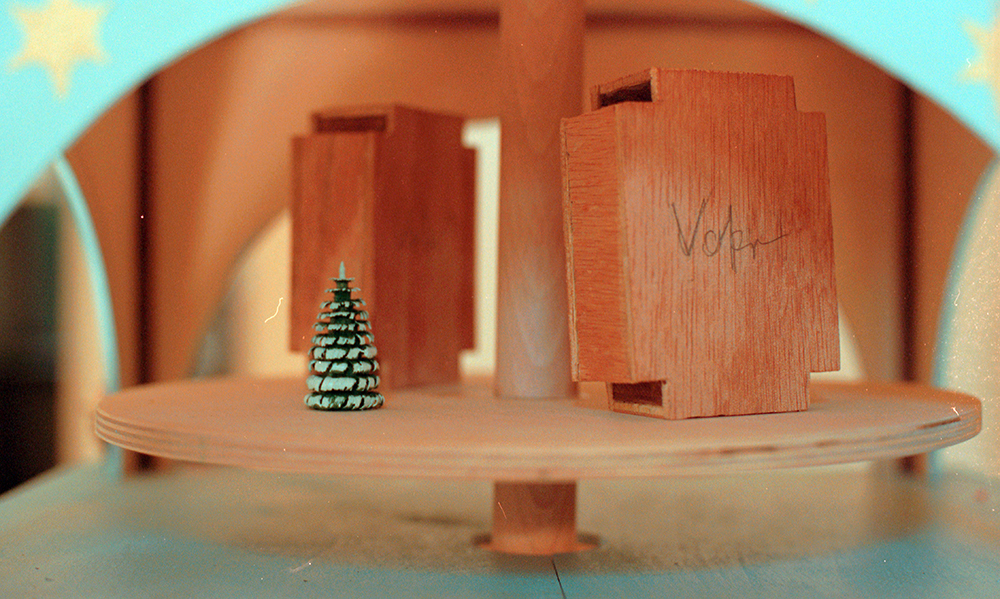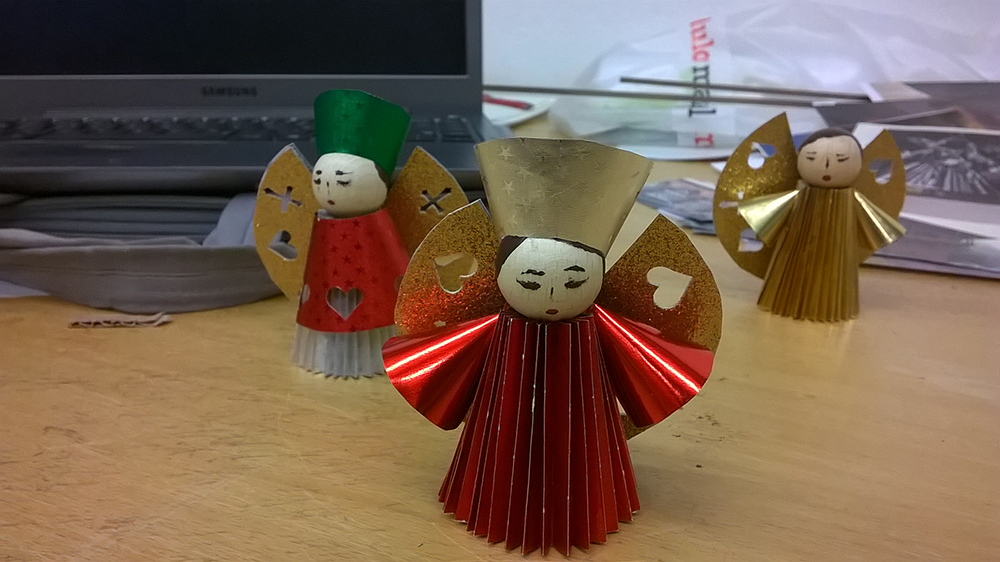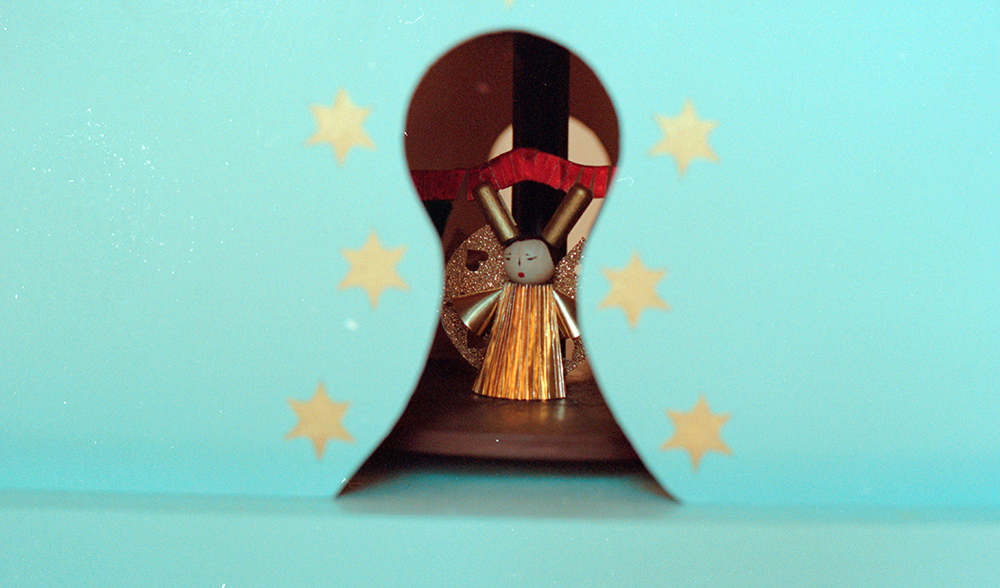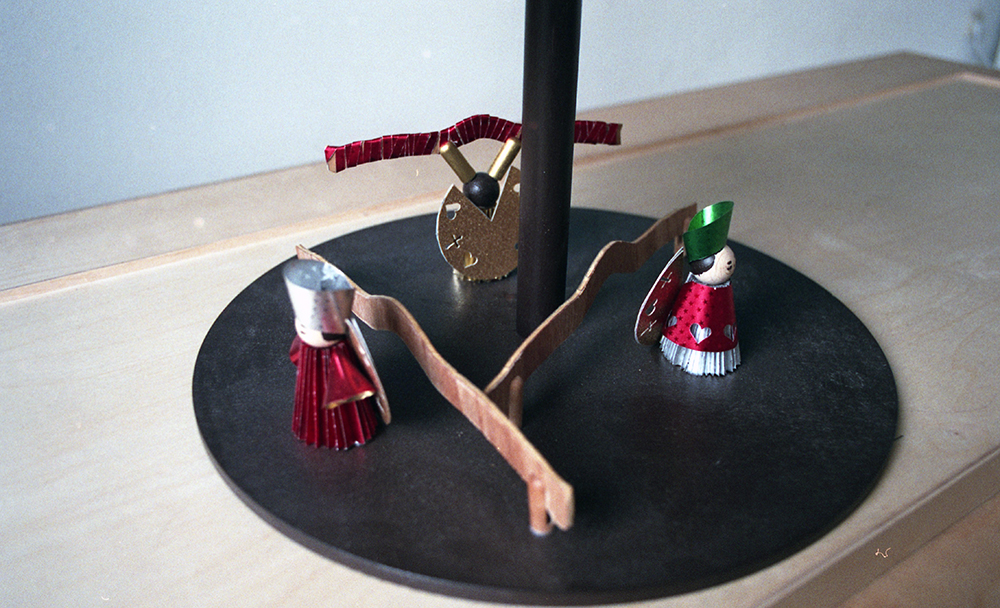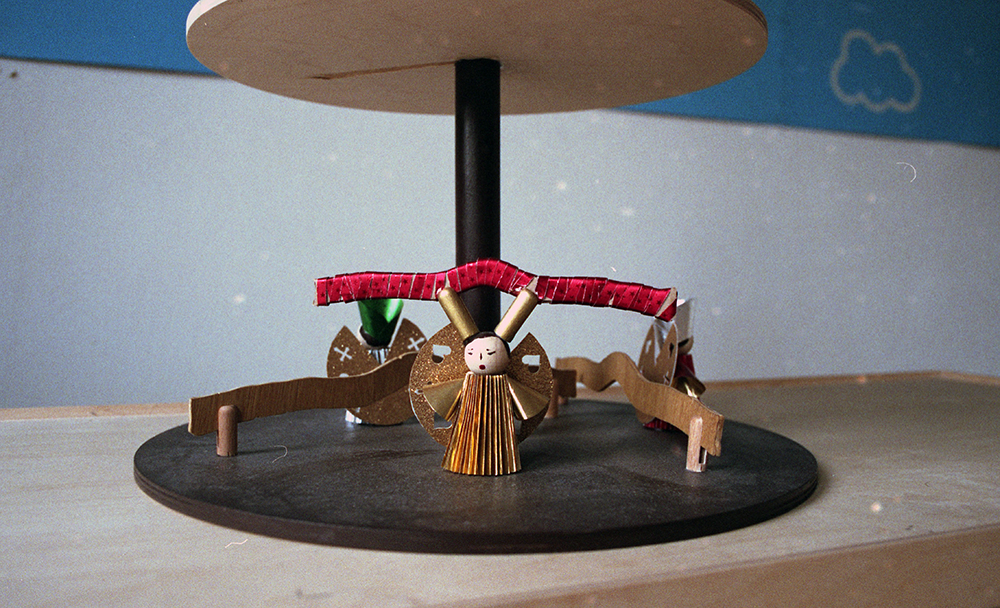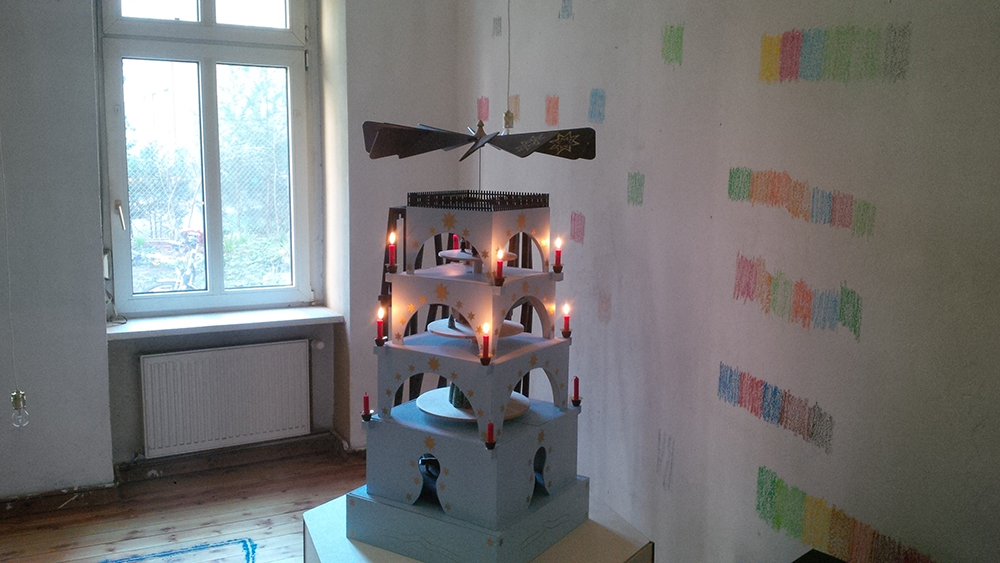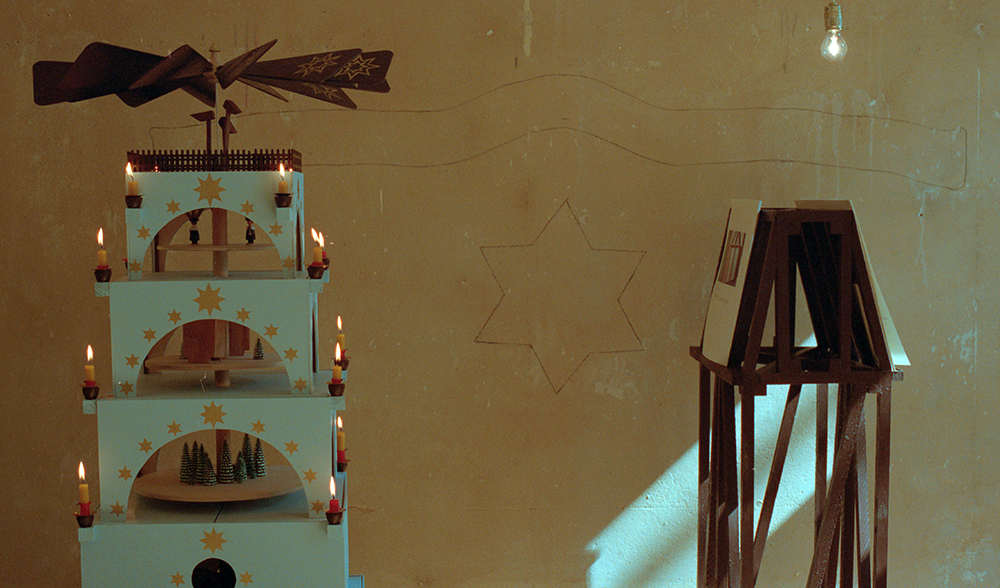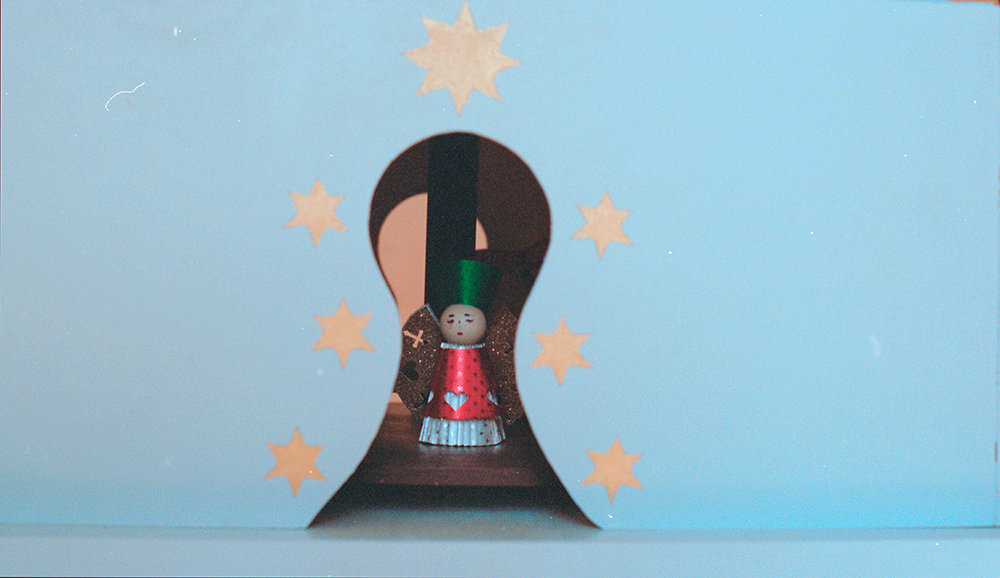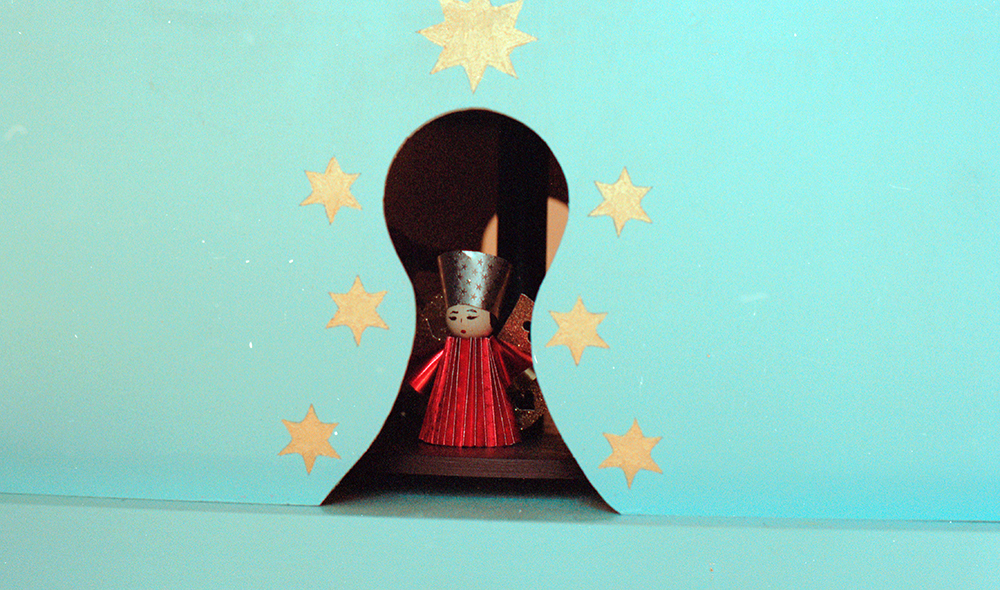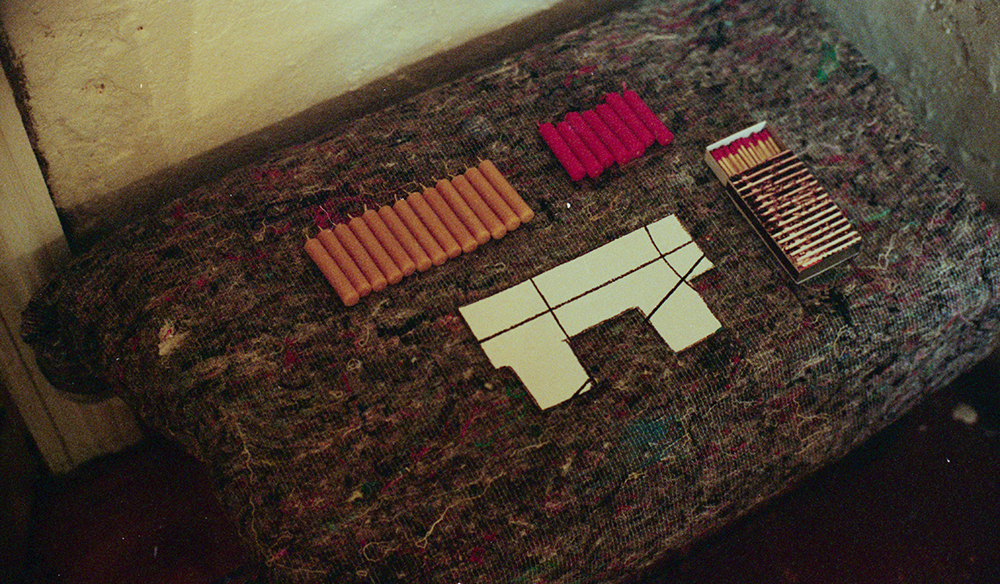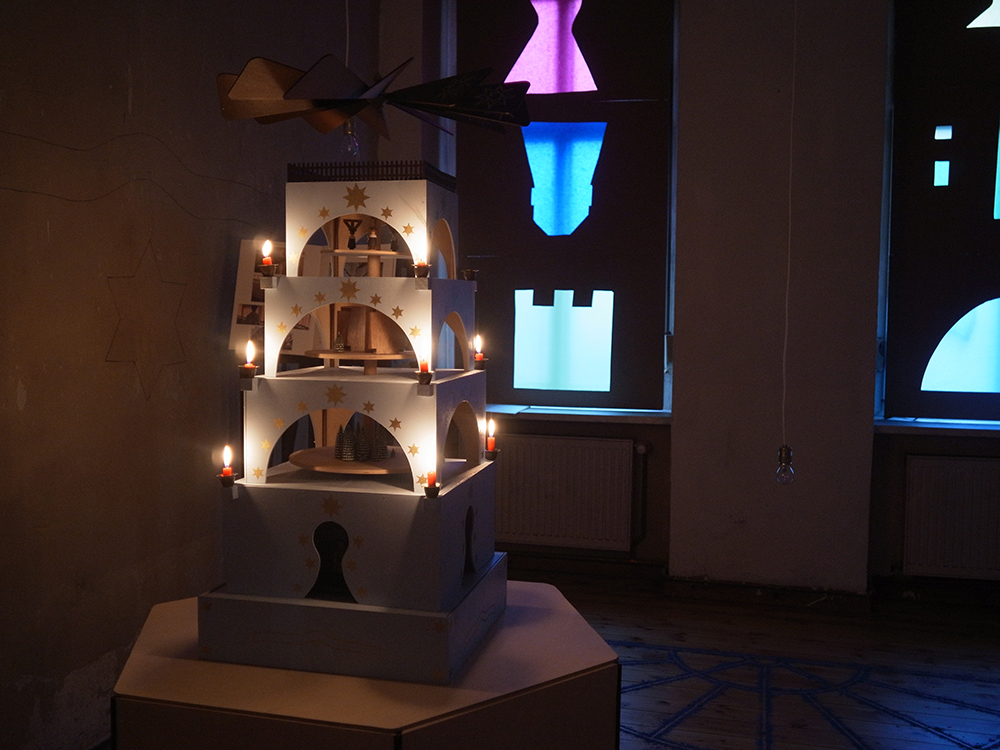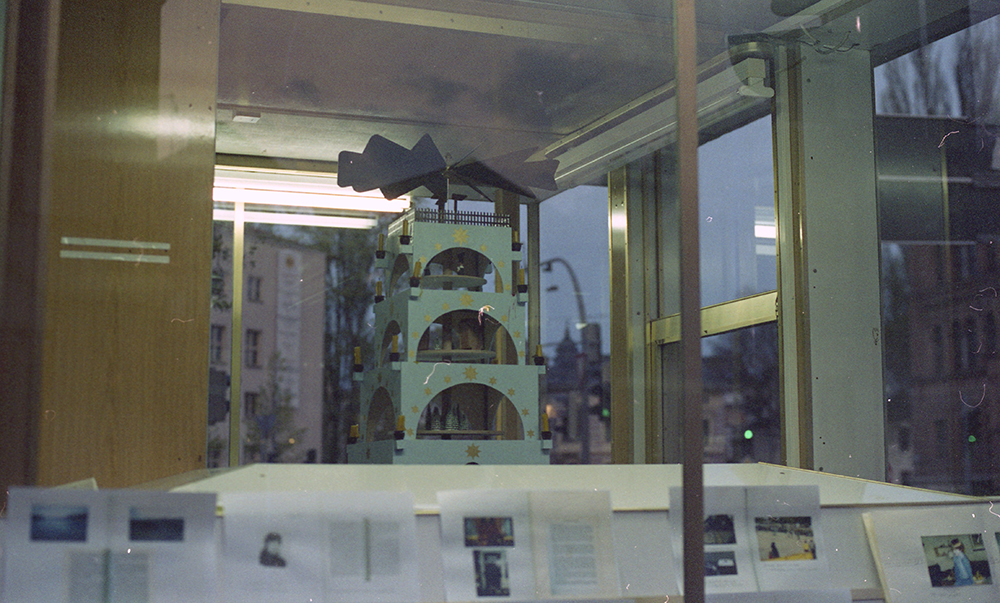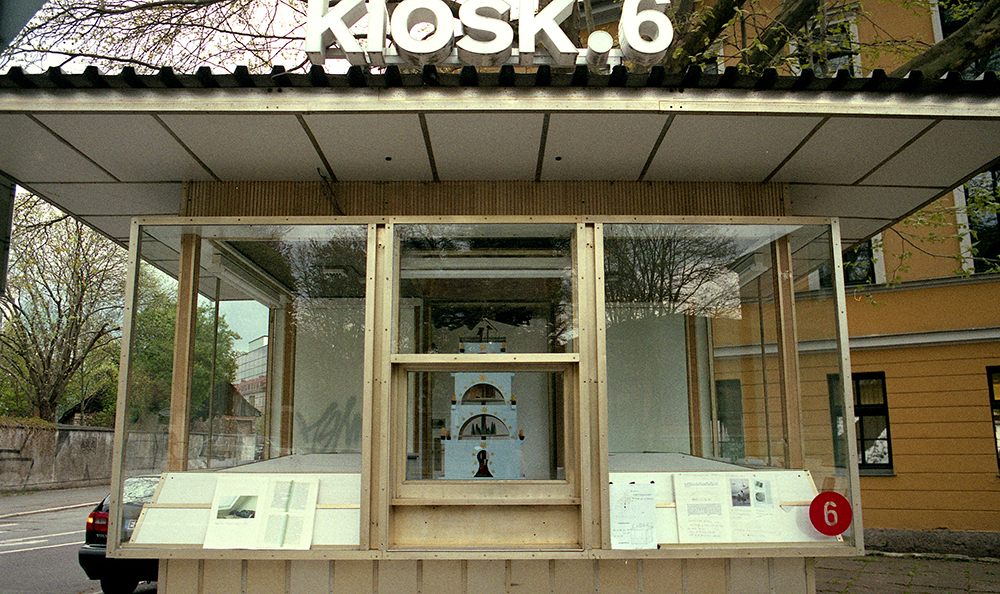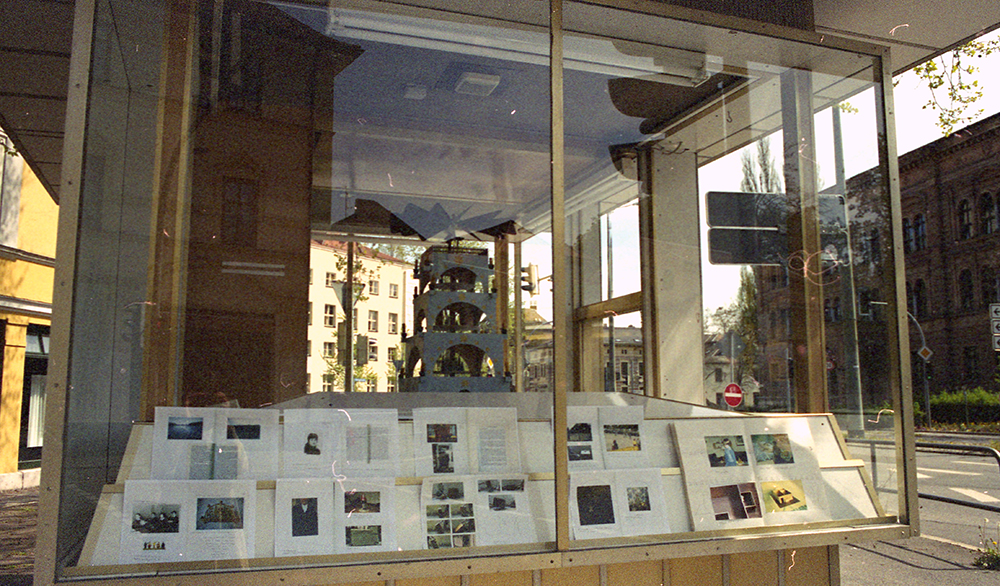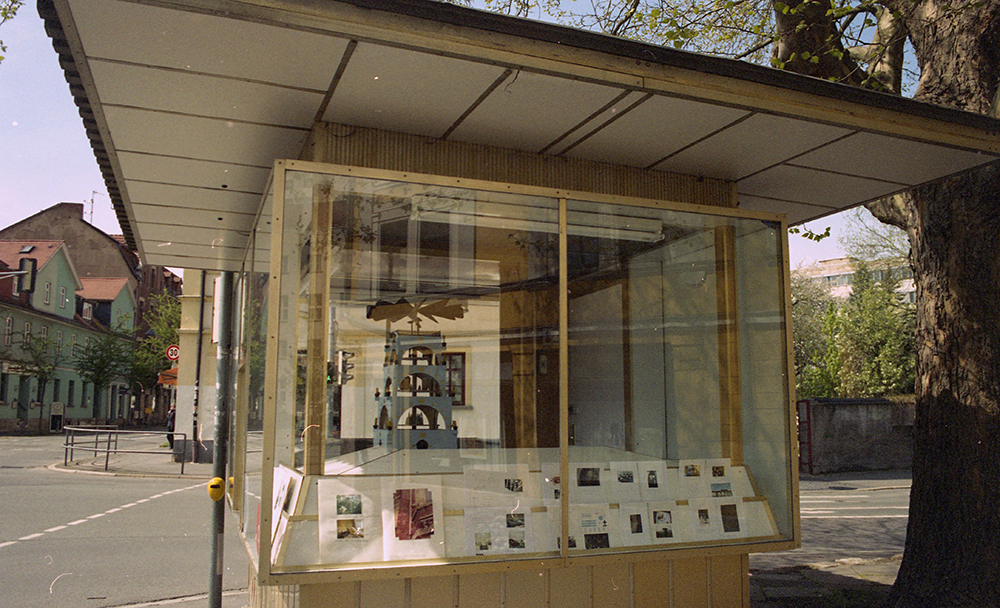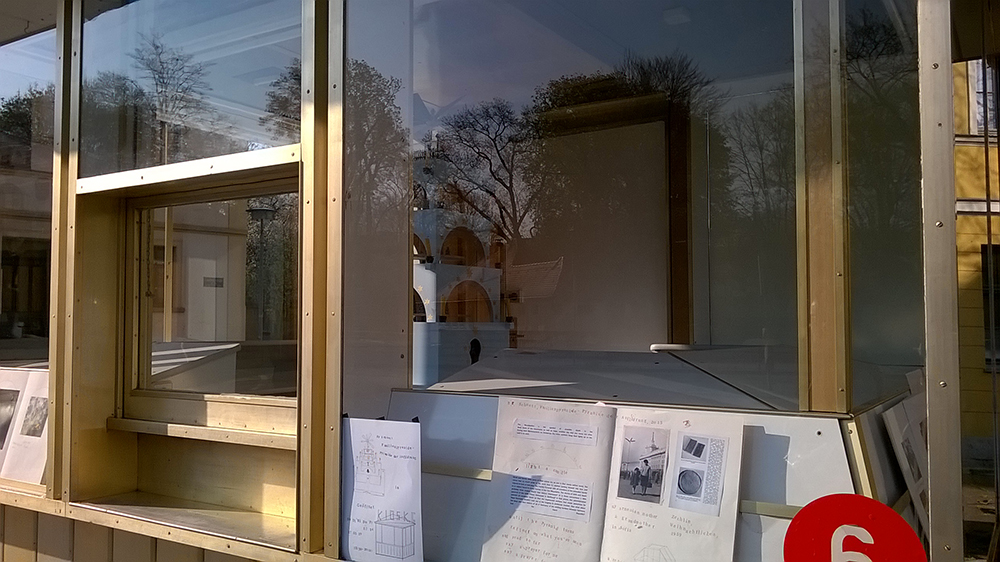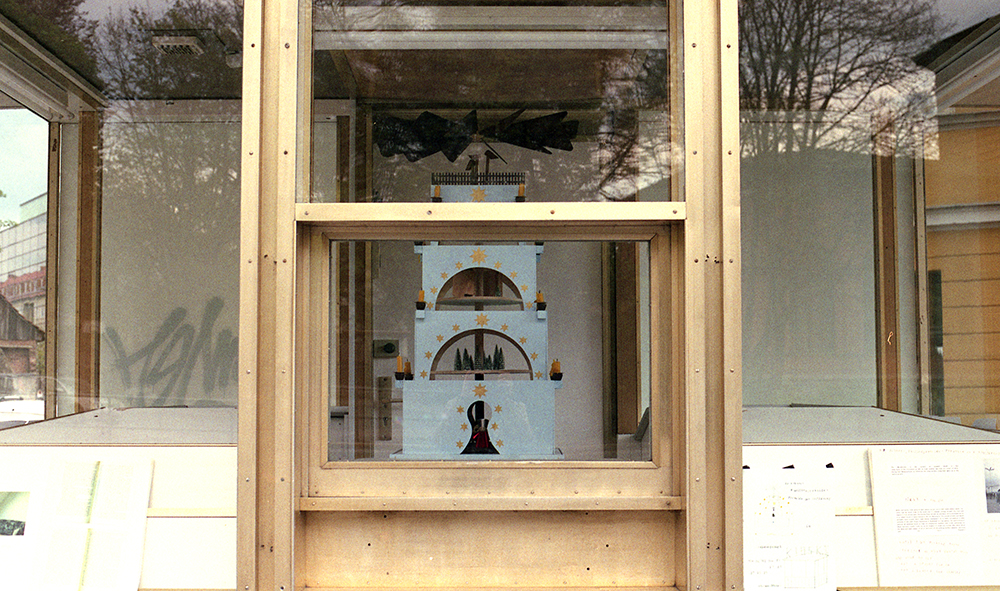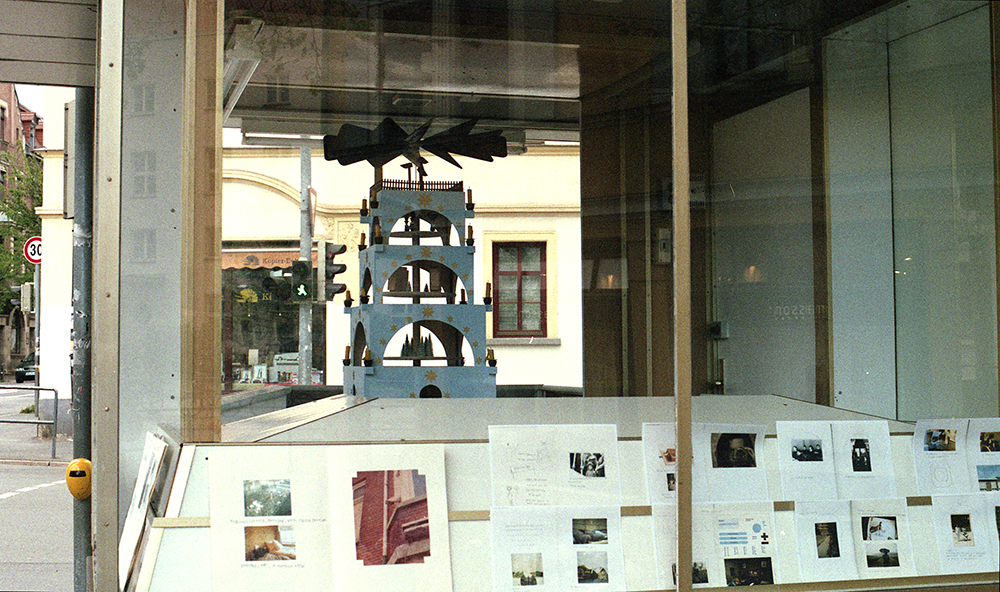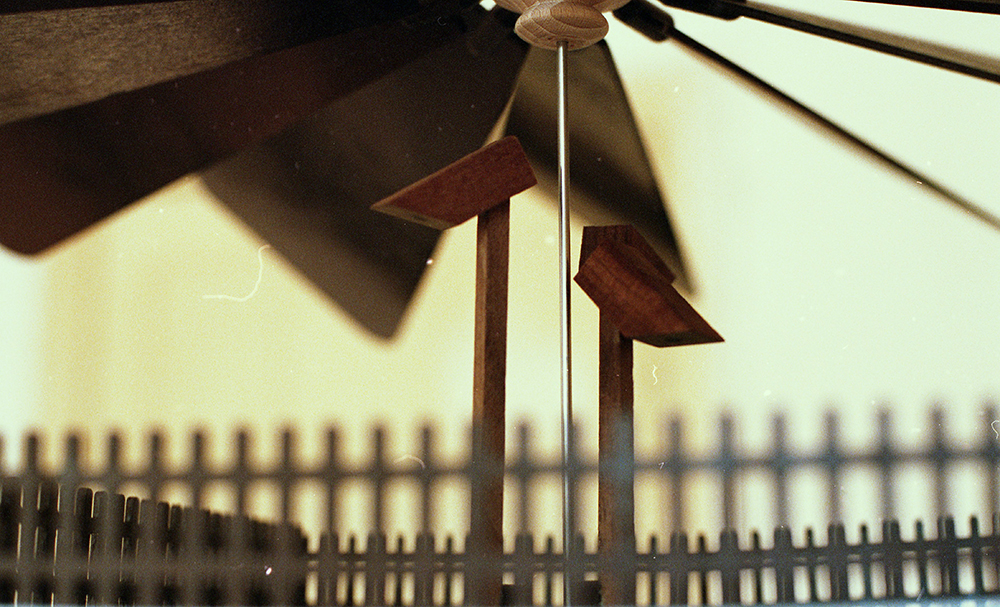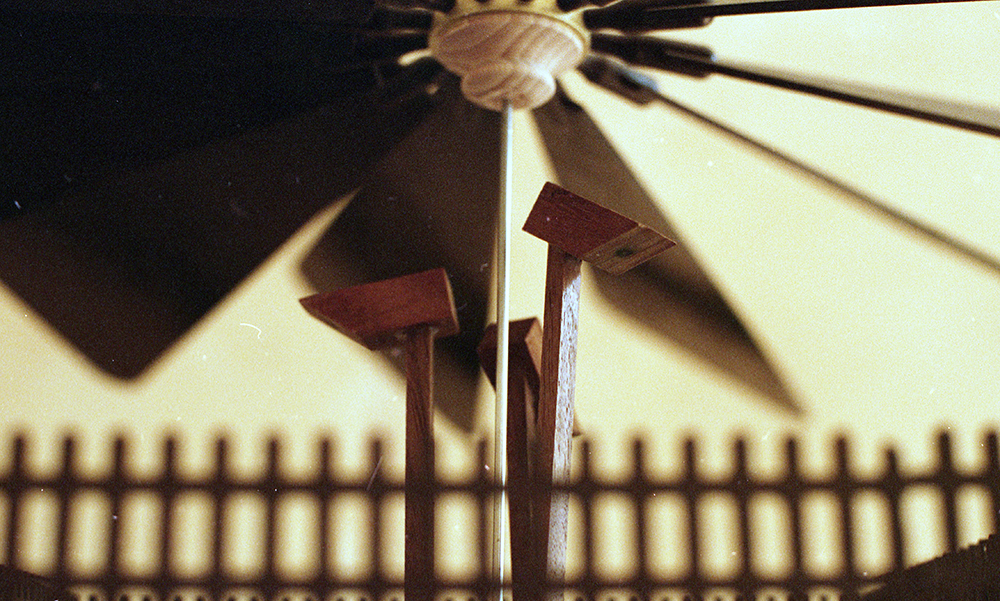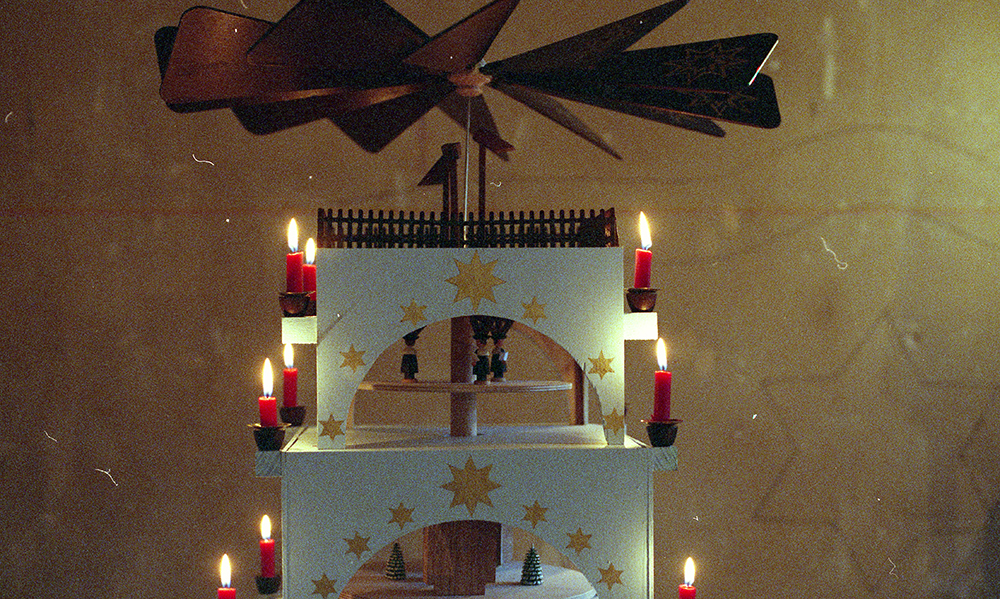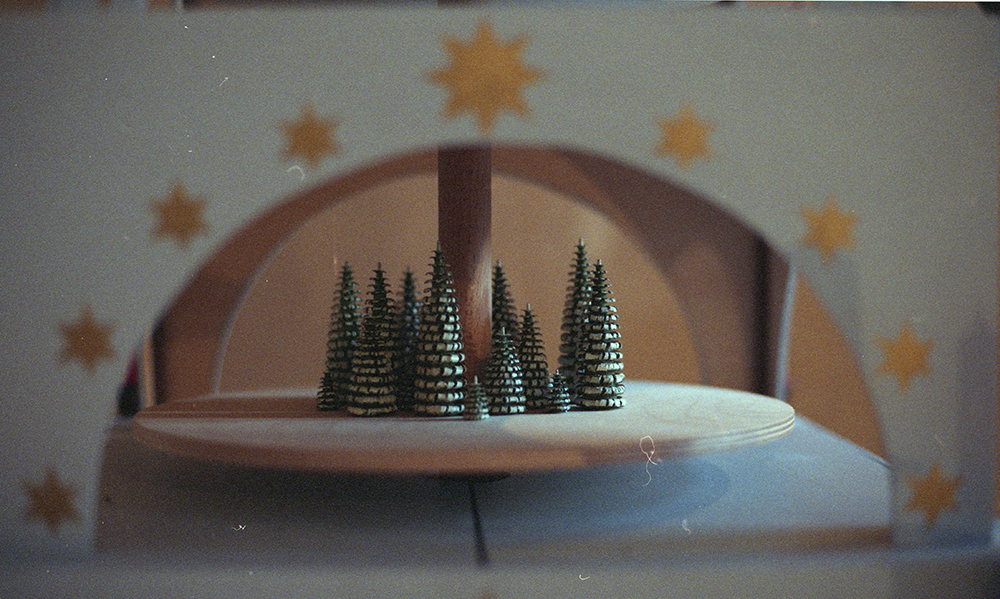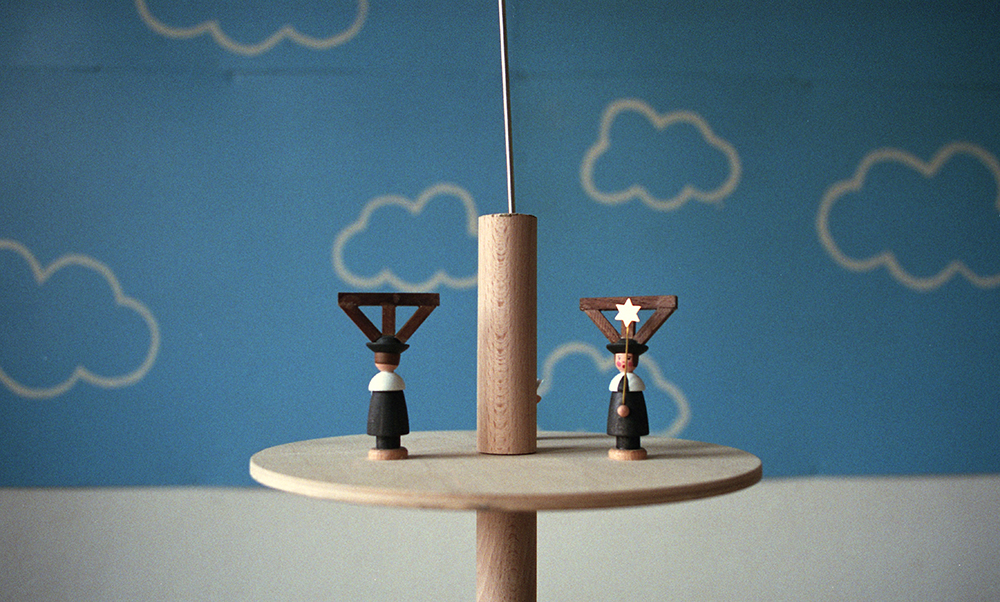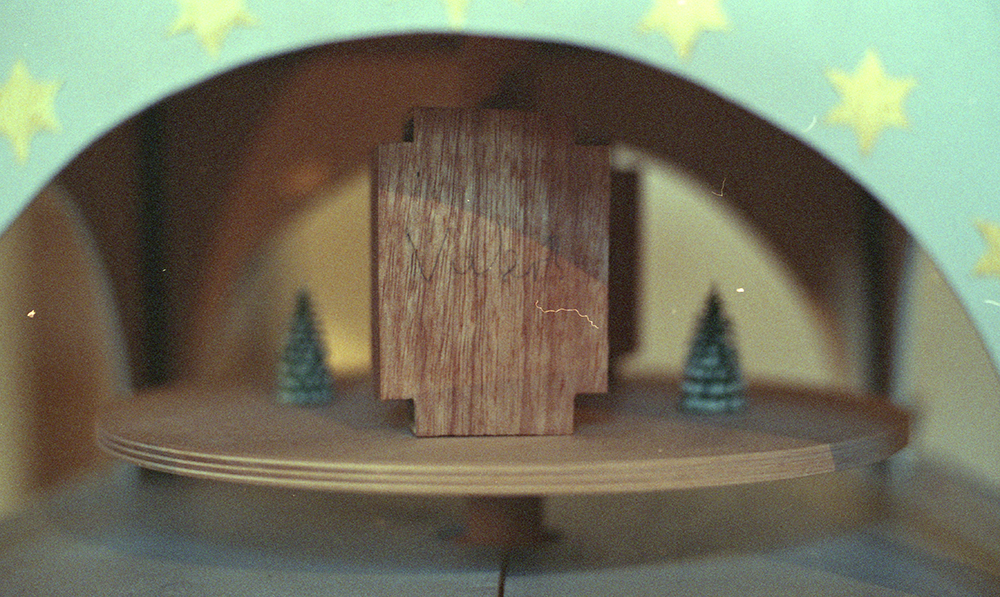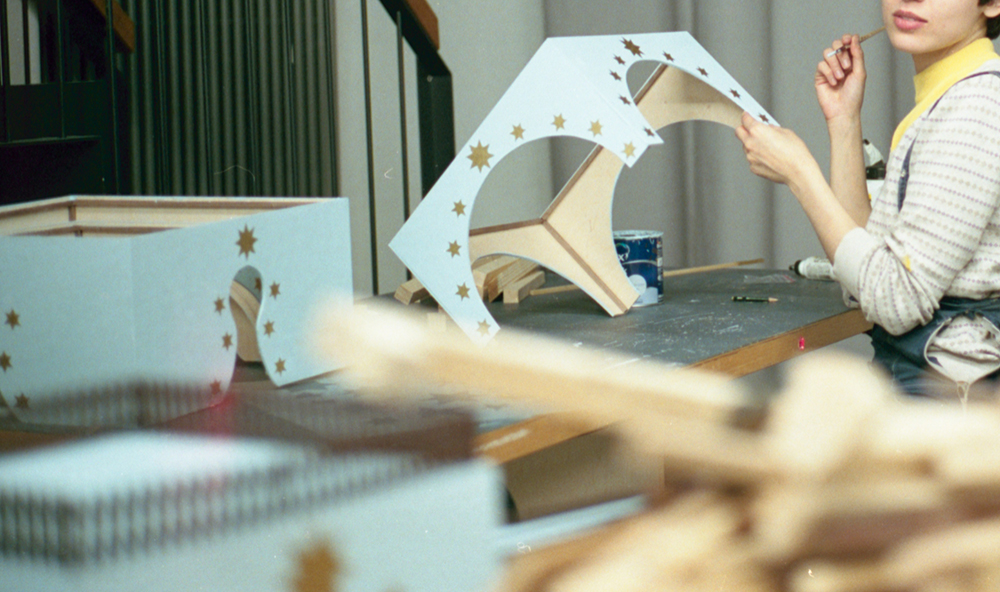 Family pyramid after the tradition in the Ore Mountains to place avatars of ones family members in a traditional pyramid next to the nativity scene. In my case I put avatars of my unidentified father and my Armenian mother and grandmother on display. motion.
At the exhibition, individual visitors were let into the room, and were invited to light the candles on the pyramid, so the levels move animated by the warm air that ascends to move the vanes.
The levels of the family pyramid were filled with my own family members: two absent "fathers" in the shape of two mystery boxes; my narcisstic opera grandmother; my abused and abusive mother, and me, all dressed like dark haired 'Rauschgoldengel' (a typical German christmas figure that represents a cross between the Christkind, a Jesus representation, and an blond angel).
The act of lighting a candle to animate the family pyramid intentionally underlies an act of lighting a candle for me and my family's healing transformation. This was part of the associative narrative of the fanzines I made and exhibited.
Brief documentation of the exhibition experience by Holger Heissmeyer, with footage by Holger Heissmeyer and Lars Preisser:
Exhibition history:
2015 Erzgebirgisches LaserAtomKraftwerk mit Pigmentfenster. Spinner und Weber. Berlin, DE
2015 Transit Zwischenstopp. Kiosk.6. Weimar, DE